YOU MISSED THE WORLD PREMIERE? WATCH THE MOVIE HERE, only for a short time!
WELCOME! ENGLISH VERSION in blue below..
Willkommen, Creative Soul
Ich freue mich, dass Du auf meiner Seite gelandet bist, hier findest du alle Infos zum Film, zu den Screenings und zu meinen Workshops. Du kannst ein Teil der Creative Soul Community werden, indem Du mir eine E-mail schreibst, dann nehme ich Dich in meinen Newsletter auf. Und natürlich, darfst Du spenden, wenn Du Lust hast und daran glaubst, das es 1000 fach zu Dir zurück kommt. Der Film ist ohne jegliches Budget entstanden, ich habe all mein Herz, meine Zeit, Sternenstaub und mein Geld hinein gegeben und ich bin dankbar, für alles was zurück kommt und es mir ermöglicht, den Film zu verbreiten.
…
Welcome beautiful Creative Soul!
Yes,
I am so happy.. You found my website.. You must be really creative, sparkling & wild to get here. Here you gonna find all info's to the movie, the screenings & my workshops. You can also become a part of the Creative Soul Community by writing me an E-mail, I will join You to my newsletter. & of course – if you really want to – and you know insideout it will come back to you in a really magical form of love showers & abundances.. that you not can imagine yet – YOU can Support this vision. Since it is a no budget (or just Jessies budget) movie but full of heart work the last eight years, I would deeply appreciate it to put in into spreading this film. Thank you for reading so far, you are a magic Star.
…
I'm shivering.. all over. I have just found out that I AM A CREATIVE SOUL – after 8 years of intensive, creative work – has won the BEST MESSAGE AWARD . That is the first award with Creative Soul. I am crying and am so deeply moved. Additionally I am nominated for BEST EDIT and BEST DOCUMENTARY FEATURE. After 8 years of doubting, falling down, crawling back up again and so many rejections (around 58), now there it is – the first prize. Funnily enough on my sister's birthday, I guess my dad had his feelers out from up there. It was exactly his humor and his hour of death, in which he promised to send us a message from up there. He already did that once, shortly after his death in my dreams, on the night of his birthday. Now, 7 years later, again. Thank you, dad. I love you and feel you all around me.
26.01.2020
Ich zittere am ganzen Körper. Ich habe gerade erfahren, das I AM A CREATIVE SOUL, nach 8 Jahren intensiver, kreativer Arbeit den " BEST MESSAGE AWARD " gewonnen hat. Das ist der erste Award mit Creative Soul. Ich weine und bin tief bewegt. Zusätzlich bin ich noch nominiert für BEST EDIT und BEST DOCUMENTARY FEATURE. Nach 8 Jahren Zweifeln, Hinfallen, Wieder Aufstehen und so so so vielen Absagen (um die 58) , nun der erste Preis. Lustigerweise am Geburtstag meiner Schwester, wenn da mein Paps mal nicht seine Fühler von da oben ausgestreckt hat. Es war genau sein Humor und seine Todesstunde, in der er mir versprach uns eine Message zu schicken, von dort oben. Das tat er schon einmal, kurz nach seinem Tod in meinen Träumen, in der Nacht zu seinem Geburtstag. Nun, 7 Jahre später, erneut. Ich danke Dir Paps. I love you and feel you all around me.
03.Mai 2020 WELTPREMIERE Online
Wir hatten Weltpremiere Online beim Cosmic Cine Filmfestival und haben den 4. Platz beim Publikums Award gemacht! Yieppieh.. trotz technischer Probleme! Jetzt könnt Ihr den Film online streamen für kurze Zeit, bis zum Kinostart..
We had world premiere!
We had world premiere online at the Cosmic Cine Filmfestival and made the 4th place at the Audience Award! Yieppieh… despite technical problems! Now you can stream the film online for a short time, until the theatrical release.
30.01.2020
YES!! I AM SO FULL OF LOVE, EXCITEMENT & stardustly happy TEARS .. Meine lieben Freunde und Creative Souls! Es ist soweit!! I AM A CREATIVE SOUL ist nominiert beim Cosmic Cine Filmfestival 2020!! YIEPPIEH!! Das heisst ES WIRD EINE WELTPREMIERE IN MÜNCHEN GEBEN!! AM 25. APRIL IM MATHÄSER ! SAVE THE DATE – Awe, soooooooooooooooooooo deeply, intensely grateful for the Nominee. WORLDPREMIERE will be in Munich in April!!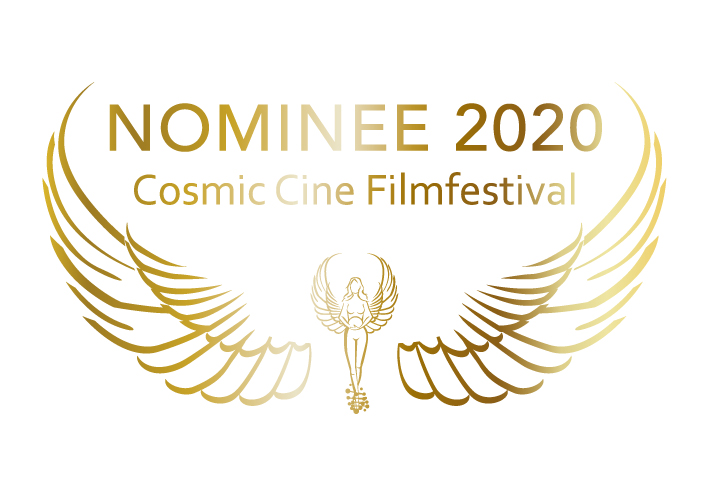 I am a creative soul, a film about dying, living & the creative process
PRESSESTIMME
Fazit:
" Der Film I Am A Creative Soul ist emotional mitreißend, fesselnd und sinnlich humorvoll.
Ich möchte die Regisseurin Jessica Hahner fast bitten, diese Reise noch einmal zu unternehmen, mit mir als Zuschauer im Gepäck.."
Manuela Thoma-Adofo, Journalistin und Schriftstellerin mit genreübergreifenden Publikationen
"The film I Am A Creative Soul is emotionally stirring, captivating and sensually humorous.
I would almost like to ask director Jessica Hahner to take this journey again, with me as a spectator in her luggage.
Manuela Thoma-Adofo, journalist and writer with cross-genre publications


Besuch uns auch auf facebook :https://www.facebook.com/Iamacreativesoul/